La Terapia Auditiva-Verbal y la importancia de los padres (The Auditory-Verbal Therapy and the Parent's importance)
Course Details
Course # 13541
La Terapia Auditiva-Verbal y la importancia de los padres (The Auditory-Verbal Therapy and the Parent's importance)
http://www.audiologyonline.com/audiology-ceus/course/la-terapia-auditiva-verbal-y-13541

CEUs/Hours Offered: AAA/0.1 Intermediate; ACAud/1.0; AG Bell - LSLS/1.0 Domain 5, Domain 6; BAA/1.0; CAA/1.0; IHS/1.0; Kansas DHE, LTS-S0035/1.0; NZAS/1.0; SAC/1.0
---
Course Abstract
THIS SESSION IS APPROPRIATE FOR PARENTS AND PROFESSIONALS. Este curso está previsto tanto para padres de familia, como para profesionales.

Esta presentación muestra un enfoque terapéutico (re)habilitatorio, para que los padres adquieran los conocimientos y conceptos de las bases de la Terapia Auditiva-Verbal, como una opción. Asimismo, comprenderán la importancia de la participación activa de los padres como parte medular del equipo multidisciplinario. El lenguaje se adquiere dentro del hogar, y son los padres -con la guía del terapeuta como facilitador- quienes deberán de aprender a crear un ambiente auditivo y aprovechar todas las situaciones de la vida diaria. Los padres son, y pueden ser los mejores profesores para sus hijos. De ahí que los profesionales tendrán que re-enfocar sus esfuerzos en transmitir a los padres cómo enseñar de la mejor manera a sus hijos.
This course was recorded on April 30, 2009
Course Learning Outcomes
Al finalizar el curso, serán capaces de enlistar varias técnicas y sus beneficios, de enseñanza auditiva en niños pequeños que utilizan un implante coclear y/o auxiliares auditivos.
Los participantes serán capaces de describir el rol de las familias al estimular y motivar el desarrollo del lenguaje hablado de niños pequeños con problemas de audición.
Al finalizar el curso, serán capaces de enumerar las diferentes técnicas y estrategias de la Terapia Auditiva-Verbal utilizadas tanto de manera formal, como natural en el día a día de los niños.
---
Time-ordered Agenda
| | |
| --- | --- |
| 0-5 Minutes | Introducción |
| 5-50 Minutes | Curso |
| 50-55 Minutes | Comentarios de cierre |
| 55-60 Minutes | Periodo para mandar sus preguntas |
---
Average Rating
(2 Ratings)
Most Recent Comments
Displaying 0 most recent comments out of 2 reviews
Sorry, no reviews ready to display right now.
---
Course Information
This is a recording of a Live Webinar. To ensure you are ready to participate, please complete our short Test Drive to prepare your computer to view the course.
Visit our Contact us page or give us a call if you have questions.
---
Course Presenter

Lilian Flores-Beltran,
PhD

,

LSLS Cert, AVT

Lilian Flores-Beltran, Ph.D., LSLS Cert. AVT®, has a master's degree in technological education, a bachelor's degree in special education with specialties in cognition and language, and a doctorate degree in Pedagogy. She has also worked with the John Tracy Clinic to plan and coordinate a parent trainning course in 15 countries in Latin America and Spain, which has been attended by more than 6,000 parents. She is author of four books and a Multimedia CD, all related in rehabilitation of deaf children. Flores-Beltran got the 2005 Professional of the Year recognition by the Alexander Graham Bell Association for the Deaf and Hard of Hearing. She is also a Global Ambassador of the same Association. Lilian has been working with deaf children and adults since 1980.
---
Continuing Education Information
CEUs/Hours Offered: AAA/0.1 Intermediate; ACAud/1.0; AG Bell - LSLS/1.0 Domain 5, Domain 6; BAA/1.0; CAA/1.0; IHS/1.0; Kansas DHE, LTS-S0035/1.0; NZAS/1.0; SAC/1.0
Passing an online exam will be required to earn continuing education credit, where applicable.
Please Note: The exam and course evaluation must be completed within 30 days of course registration.
Event participation is free, but you must be a CEU Total Access member to complete the exam and earn the continuing education credit.
---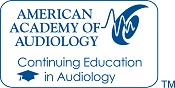 American Academy of Audiology
AudiologyOnline is approved by the American Academy of Audiology to offer Academy CEUs for this activity. The program is worth a maximum of 0.1 CEUs. Academy approval of this continuing education activity is based on course content only and does not imply endorsement of course content, specific products, or clinical procedure, or adherence of the event to the Academy's Code of Ethics. Any views that are presented are those of the presenter/CE Provider and not necessarily of the American Academy of Audiology.
---

Australian College of Audiology
AudiologyOnline courses are approved for Continuing Education Points by the Australian College of Audiology. Automatic ACAud Approval Number 20000. This course is offered for 1 CEP.
---

AG Bell - Listening and Spoken Language Credential
This course is offered for 1 hour(s) of CE Credit from the AG Bell Academy for Listening and Spoken Language. For an explanation of content areas, view PDF listing all 9 domains.
---

British Academy of Audiology
This course has been accredited with 1 CPD point/s by the British Academy of Audiology.
---

Canadian Academy of Audiology
The Canadian Academy of Audiology (CAA) supports and assists its members in the attainment of continuing education towards an individual professional development plan as required by their Provincial Regulatory Colleges and Provincial Associations. Audiology Online is an approved provider of educational activities for CAA members. Each hour of activity may be counted as one Continuous Learning Activity Credit (or equivalent) as allowed by the applicable regulatory college or association.
---
International Hearing Society
This program is approved by the International Hearing Society and its educational committee, the International Institute for Hearing Instruments Studies. To learn more about earning IHS CE Credit, click here.
---
Kansas Department of Health and Environment
Kansas Department of Health and Environment: Approved for 1 continuing education clock hours for Kansas licensed Audiologists by the Kansas Department of Health and Environment. Long-Term Sponsorship number LTS-S0035.


AudiologyOnline.com is approved by the California Speech-Language Pathology and Audiology Board to provide CEUs, approval number PDP 267.
---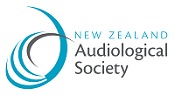 New Zealand Audiological Society
This course is offered for 1 Continuing Education points through the New Zealand Audiological Society.
---

Speech-Language & Audiology Canada
Clinically certified members of Speech-Language & Audiology Canada (SAC) can accumulate continuing education equivalents (CEEs) for their participation with AudiologyOnline. One hour of coursework equals 1 CEE. All SAC members are encouraged to participate in on-going education.
---
If you have any technical questions or problems related to this course,
please contact AudiologyOnline toll free at 800-753-2160