https://www.audiologyonline.com/audiology-ceus/course/evidence-based-management-troublesome-tinnitus-22208

Bothersome tinnitus is a major and common hearing health care problem. This course offers a practical and evidence-based approach for non-medical treatment of bothersome tinnitus. This course is part of the Signia Expert Series.
PLEASE NOTE: THIS COURSE IS NO LONGER OFFERED FOR CEUs
Course created on June 26, 2013
Learning Outcomes
After this course the participant will be able to define tinnitus.
After this course the participant will be able to list tests used in the assessment of tinnitus.
After this course the participant will be able to identify 3 general management techniques for bothersome tinnitus.
After this course the participant will be able to identify 2 specific management techniques for bothersome tinnitus.
Agenda
| | |
| --- | --- |
| 0-10 Minutes | Introduction and Definition of tinnitus |
| 10-20 Minutes | Audiological assessment of tinnitus |
| 20-40 Minutes | General management strategies |
| 40-55 Minutes | Specific treatment options |
| 55-60 Minutes | Summary, questions & answers |
Reviews
96 Reviews
Presented By
James W. Hall III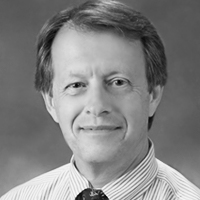 James W. Hall III
, PhD
James W. Hall III, Ph.D. received a Bachelor's degree in biology from American International College, a Masters degree in speech pathology from Northwestern University and his Ph.D. in audiology from Baylor College of Medicine under the direction of James Jerger. Since then he has held clinical and academic audiology positions at major medical centers. Dr. Hall has also maintained a clinical practice, participated in funded research, and served as a clinical instructor and mentor to Doctor of Audiology students. He now holds appointments as Adjunct Professor in the Department of Audiology at Nova Southeastern University, Adjunct Lecturer at the University of Florida, Adjunct Professor at Salus University, and Extraordinary Professor in the Department of Communication Pathology at the University of Pretoria in South Africa and. He's also president of James W. Hall III Audiology Consulting LLC.
Dr. Hall is among the 34 founders of the American Academy of Audiology (AAA). He's served the AAA as convention program chair and also on numerous boards, committees, and task forces. In 2012 he received the Distinguished Achievement Award from the Academy. Dr. Hall's major clinical and research interests are clinical electrophysiology, auditory processing disorders, tinnitus/hyperacusis, and audiology applications of tele-health. He regularly lectures internationally on these and other audiology and hearing-related topics. Dr. Hall is the author of over 150 peer-reviewed journal articles, monographs, or book chapters. He's also authored or co-authored seven textbooks including the Handbook of Auditory Evoked Responses, the Handbook of Otoacoustic Emissions, the New Handbook of Auditory Evoked Responses, Audiologists' Desk Reference (Volumes I and II), Objective Assessment of Hearing, and Otoacoustic Emissions: Principles, Procedures & Protocol, and the upcoming Introduction to Audiology Today. More information about Dr. Hall including access to many of his presentations and publications is available on his website: www.audiologyworld.net.
---
More
---
Handouts
Handouts are available for this course.

siemensexperthall062513.pdf
Presenter Disclosure: Financial: James Hall is a paid, guest speaker for Siemens Hearing USA. He is also president of an audiology consulting practice, Audiology Consulting, LLC, and receives royalties for books he has authored. Non-Financial: James Hall has no relevant non-financial relationships to disclose.

Sponsor Disclosure: This Course is presented by Siemens in partnership with AudiologyOnline.

Content Disclosure: This learning event does not focus exclusively on any specific product or service.


Course participation information
To ensure you are ready to participate, please complete our short Test Drive to prepare your computer to view the course.
Login and logout times will be recorded and documented.
Passing an online exam will be required to earn continuing education credit, where applicable.
Live Webinars allow presenter and participant interaction. The exam and course evaluation for these courses must be completed within 7 days of the event.
On-demand courses include texts, video and audio recordings of live webinars, and multimedia formats. The exam and course evaluation for on-demand courses must be completed within 30 days of course registration.
Event participation is free, but you must be a AudiologyOnline member to complete the exam and earn the continuing education credit.
AudiologyOnline is committed to providing equal opportunities in accordance with all applicable laws. If you are in need of a disability-related accommodation, please contact customerservice@audiologyonline.com. We will review your request and respond in a timely manner. Please note that we will require a minimum of 2 weeks to provide a reasonable accommodation for your request.
Visit our Contact us page or give us a call if you have questions.