https://www.audiologyonline.com/audiology-ceus/course/ny-state-federal-law-regulations-32250

This course provides a review and discussion of Federal and State regulation pertaining to hearing aid dispensing in the state of New York.
Course created on December 19, 2018
Preview Exam
View this Course on Demand
CEUs/Hours Offered: AAA/0.1 Intermediate; ASHA/0.1 Intermediate, Related; BAA/1.0; CAA/1.0; IACET/0.1; IHS/1.0; SAC/1.0
Learning Outcomes
After this course, participants will be able to state who must register as a hearing aid dispenser in NY and explain the renewal requirements including those for continuing education.
After this course, participants will be able to explain the requirement for a medical/ORL evaluation and clearance for the purchase of a hearing aid in NY state, in light of pending /federal regulations.
After this course, participants will be able to describe the requirements for giving candidates for hearing aids a copy of their audiogram/hearing test in NY state and summarize the educational materials that should be provided to the consumer and what should be explained to the consumer about the hearing aid(s) being purchased in NY state.
Agenda
| | |
| --- | --- |
| 0-5 Minutes | Introduction to NY state rules & regulations pertaining to hearing aid dispensing |
| 5-10 Minutes | Summary of pending changes in Federal vs. NY State rules and regs |
| 10-20 Minutes | HA registration and for obtaining trainee registration; pertinent issues for AuD students and supervision |
| 20-30 Minutes | Registration renewal issues, including international, federal, & state standards & regulations, involving mandatory continuing education requirements |
| 30-35 Minutes | Required verbiage for audiogram |
| 35-45 Minutes | NY state requirements for posting, recording keeping and providing consumer information |
| 45-55 Minutes | Hearing aid related rules and requirements in NY state vs Federal; summary of relevant legislative issues |
| 55-60 Minutes | Summary, Q & A |
Reviews
191 Reviews
Presented By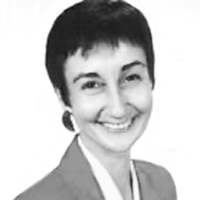 Barbara Kruger
, PhD
Dr. Barbara Kruger's notable career in audiology spans over 30 years. She received her Ph.D. from the City University of NY – Graduate Center in 1975. Her extensive experience in audiology includes serving as Director of Audiology and Speech-Language Pathology in the Department of Otorhinolaryngology at Albert Einstein College of Medicine and the Montefiore Medical Center (1978 – 1987); Assistant Professor of Audiology at Columbia University (1975-1978); Adjunct Full Professor at the St. John's University arm of the three-university Au.D. Consortium in Long Island, NY (2008); and numerous other respected roles in clinical audiology, academia and research. She has served the public in varied capacities since 1969 including as a Rotarian for over 26 years. Dr. Kruger is one of the founders of the Hearing Care Group (HCG) a buying cooperative consisting of over 30 independent audiology practices established in 1996 that offers continuing education and collegial business practice resources for its members. She has been active in many professional organizations and has been a member of the NY State Hearing Aid Dispensing Advisory Board from its inception until May 2012 and remains in active communication to the present. In addition to running her private practice, Dr. Kruger currently participates in research projects, and is involved in training and consulting.
---
More
Presenter Disclosure: Financial: Barbara Kruger is one of the founders of the Hearing Care Group (HCG). She received an honorarium for presenting this course. Non-financial: Barbara Kruger has no non-financial relationships to disclose.

Content Disclosure: This learning event does not focus exclusively on any specific product or service.


Course participation information
To ensure you are ready to participate, please complete our short Test Drive to prepare your computer to view the course.
Login and logout times will be recorded and documented.
Passing an online exam will be required to earn continuing education credit, where applicable.
Live Webinars allow presenter and participant interaction. The exam and course evaluation for these courses must be completed within 7 days of the event.
On-demand courses include texts, video and audio recordings of live webinars, and multimedia formats. The exam and course evaluation for on-demand courses must be completed within 30 days of course registration.
Event participation is free, but you must be a AudiologyOnline member to complete the exam and earn the continuing education credit.
AudiologyOnline is committed to providing equal opportunities in accordance with all applicable laws. If you are in need of a disability-related accommodation, please contact customerservice@audiologyonline.com. We will review your request and respond in a timely manner. Please note that we will require a minimum of 2 weeks to provide a reasonable accommodation for your request.
Visit our Contact us page or give us a call if you have questions.
---
American Academy of Audiology
AudiologyOnline is approved by the American Academy of Audiology to offer Academy CEUs for this activity. The program is worth a maximum of 0.1 CEUs. Academy approval of this continuing education activity is based on course content only and does not imply endorsement of course content, specific products, or clinical procedure, or adherence of the event to the Academy's Code of Ethics. Any views that are presented are those of the presenter/CE Provider and not necessarily of the American Academy of Audiology.
---
American Speech-Language-Hearing Assn.
This course is offered for 0.1 ASHA CEUs (Intermediate level, Related Area)
---
British Academy of Audiology
This course has been accredited with 1 CPD point/s by the British Academy of Audiology.
---
Canadian Academy of Audiology
The Canadian Academy of Audiology (CAA) supports and assists its members in the attainment of continuing education towards an individual professional development plan as required by their Provincial Regulatory Colleges and Provincial Associations. Audiology Online is an approved provider of educational activities for CAA members. Each hour of activity may be counted as one Continuous Learning Activity Credit (or equivalent) as allowed by the applicable regulatory college or association.
---
International Association for Continuing Education and Training
continued, LLC, DBA AudiologyOnline, is accredited by the International Association for Continuing Education and Training (IACET). continued complies with the ANSI/IACET Standard, which is recognized internationally as a standard of excellence in instructional practices. As a result of this accreditation, continued is authorized to issue the IACET CEU. continued, LLC, is authorized by IACET to offer 0.1 CEUs for this program.
---
International Hearing Society
This program is approved by the International Hearing Society and its educational committee, the International Institute for Hearing Instruments Studies. To learn more about earning IHS CE Credit, click here.
---
Speech-Language & Audiology Canada
Clinically certified members of Speech-Language & Audiology Canada (SAC) can accumulate continuing education equivalents (CEEs) for their participation with AudiologyOnline. One hour of coursework equals 1 CEE. All SAC members are encouraged to participate in on-going education.
---