AudiologyOnline: Recently, Otometrics and Audiology Systems became one legal entity in the United States under Natus Medical Incorporated. How will being part of Natus Medical impact Otometrics/Audiology Systems' customers?
Chad Boerst: We are excited to become part of Natus Medical and expand to a broader business. Being part of a North American organization, we now have more opportunity to provide more products and services to our customers. With more products, more customer service and support, we can continue to drive our mission of giving our customers an advantage, and helping them take their businesses to the next level.

Mona Dworsack-Dodge: What I am most excited about is using our focus to cater to our customers. Everything that we do is designed to support clinicians and, as Chad said, to give our customers an advantage. We want to give them the edge over anybody who is not using our instrumentation; our partnership is designed to make clinicians be even more successful.

AudiologyOnline: Let's talk about innovation. Tell us about the new products.
Mona: 2017 is a really big year. This year, we are celebrating 10 years of providing software integration with some exciting new products being added to our portfolio.
OTOsuite was introduced in 2007 with OTOflex, an immittance device. OTOsuite was designed to streamline people's professional practice, and simplify their workflow by combining different pieces of equipment into the same software. Over the years, we introduced a portfolio of equipment on that same platform from the Astera in 2008, which is now the leading audiometer in North America, to the new Zodiac immittance system in 2016. And earlier this month, we introduced another audiometer.
In addition, the Aurical—a cornerstone product—is designed to help ensure that actual hearing performance lives up to expected performance. For those practices that use AURICAL, it's easier to keep ahead of competition, including online retailers, large retail chains, etc. We have some exciting new enhancements coming in 2017 in regard to verification!
AudiologyOnline: What type of enhancements? Verification is more important than ever in this time of evidence-based care and documenting outcomes.
Peter Kossek: Definitely. Verification is a crucial step in the hearing aid fitting process because it provides an objective measure of the performance of the hearing instrument. In the fitting process, having to rely on the feedback of the client alone without any objective measures can result in a challenging fitting process for the clinicians and the clients. Ultimately, we need to make sure that the clients get the expected benefit from their hearing instruments and verification is key.
We designed the Aurical fitting solution based on many studies of workflows and interaction between the professional, the client and the equipment. With this in mind, it is natural to focus on integrated and automated verification – most recently with ReSound and Phonak.
To be specific, last year, the fruit of the collaboration between Otometrics and Sonova was released. Automated fitting to target in real ear using the Target Match function in the Phonak Target fitting software streamlines the workflow and eliminates some of the extra steps in manual verification. This makes the use very straightforward and now includes a new industry first with the added ability to measure the distance between the probe tube and the ear drum. By innovating and collaborating with Phonak, we've been able to help practices get on board with verification, which is so important for successful outcomes.
This collaboration has extended into a brand-new release of OTOsuite and Phonak Target. In this release, it is possible to also fit to a prescriptive target while the hearing instrument is in the test chamber – meaning a lot of the work can be done without having the client present.
This is great news for both clients and clinicians.
Due to technical cooperation on an industry level, similar integrations with Aurical can be achieved with all hearing instrument manufacturers. There seems to be clear positive trend in adoption of integrated and automated verification so we expect more hearing instrument manufacturers to come into play.
Who can say no to an extremely easy Wizard-like process in the manufacturer's software, requiring very little additional training? All steps are made in the correct order, and the programming of the hearing instrument to match a prescriptive target is made automatically based on actual measurements that are fully controlled by the manufacturer's software.
Hearing instrument programming and verification has never been this integrated and easy before. This approach resonates very well with professionals as it makes verification much more accessible and it frees up time to things like more patient counseling, or working on business goals like outreach and marketing.
AudiologyOnline: It sounds like innovation extends to more than just products.

Don Kim: Yes, it starts with cutting edge research and product development, which continually drives innovation. Our audiology support includes Clinical Audiology Support from our in-house team and on-site training as well as support from our Field Development Audiology team. Our audiologists all have extensive clinical experience – in hospitals, university clinics, medical practices, the VA system, children's hospitals, and multi-specialty clinics. We understand and have experienced the link between instrumentation and patient care. We are passionate about helping other hearing care providers utilize the instrumentation to fine-tune their protocols and workflow to help them be more efficient and more effective. This helps both our customers and their patients or clients. In addition to products, we're innovating in many other ways including how we provide field service and using our professional expertise and consultative approach to work with our customers.
Mona: To Don's point, the critical piece behind all of what we do is the professional expertise, service and specialized support that we offer, to enable our customers to be successful with our products and services.
For example, in terms of electronic medical records (EMR), our new Software Integration Group (SIG) is helping our customers establish best practices for sharing data, and for standardizing the approach they have in multiple offices; as well as disaster recovery services and key performance indicator monitoring. The Field Development Audiology team, the Clinical Support team, technical support team, customer service teams, along with the field service team and the sales teams, ensure that each and every one of our customers is successful. It's this kind of professional expertise and specialized support that sets us apart and gives our customers an advantage.
AudiologyOnline: Can you expand on the specialized support – how does that benefit your customers?
Don: Collectively our audiology teams has over 250 years of experience and that contributes to the professional expertise we bring our customers and our fellow audiologists.
For example, my experience helps me better understand the troubles, trials, and challenges that audiologists and practice owners encounter on a daily basis. It empowers me to be more empathetic to their situation. I am able to help other audiologists leverage the newest technologies to diagnose and treat their patients effectively and efficiently all while being consultative. I can leverage my business experience – and my skills when I was in private practice – to be consultative and to provide the tools that audiologists need on a daily basis; this allows them to practice efficiently and contributes to their overall success.

Andrew Abegglen: Specialized support and expertise is seen throughout the company. For example, in Technical Support we handle perceived product and software issues—where audiology is more of a "how to" resource. Sometimes, what at first appears to be an issue related to the equipment is actually a change in the software protocols or settings. Our specialization requires us to work closely with Audiology Services to help our customers. Throughout the day, we collaborate on customer support. This enables us to quickly pinpoint and resolve customer issues so that they can focus on their patient care and their businesses.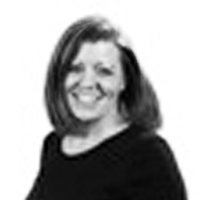 Kathleen Hill: Another example of specialized support is in education and training. We have audiologists training audiologists. It's a peer to peer relationship so we speak each other's language. We understand an audiologist's workflow, how they work, their challenges, what the interaction is with their patients, and their professional development needs. Having that experience and specialization enables us to deliver both high quality and targeted internal and customer training/education.
AudiologyOnline: Although you are always adding new products and services, you keep your portfolio streamlined. What are the benefits of that, as opposed to offering every possible type of equipment?
Peter: With streamlining comes efficiency – from a professional's point of view and from a client point of view. And OTOsuite is central to that streamlining.
OTOsuite ties the whole clinic together, and streamlines everything for the professional. OTOsuite reaches across products – it is the face of the equipment. It integrates the workflow, it adapts to what people need to do and how they need to do it in terms of measurements, and displays the results in a meaningful way. By having one user interface you have basically one learning curve. It builds continuity in the clinical workflow even as a practice adds new products, equipment and services. At the same time, it is a gateway to EMR and other systems that can make use of the data collected through OTOsuite and its connected products. And, through new software releases, it's possible to get new functionality without adding more instrumentation.
Kathleen: In terms of training, our streamlined portfolio enables us to focus our courses in specific areas to best meet the needs of our customers. We have courses that focus on specific areas such as tinnitus assessment and management, to courses on broader topics such as vestibular issues that cover a multitude of products. We offer courses on specific products and even whole courses on one specific test – whatever an individual customer needs.
Andrew: With a streamlined portfolio, our technical support team can more precisely assist customers. When you have a group that services hundreds and hundreds of pieces of equipment, you need smaller specialized teams. That complexity can negatively impact the support to the professional who needs a problem solved and wants to get back up and running as quickly as possible. With a streamlined portfolio, we are able to apply our expertise all together – it is more efficient and effective in getting the job done.
My team consists of four people who have a combined 45 years of expertise. We understand that professionals don't have time to sit and work through issues. We work with customers to quickly determine the cause of the issue and provide a resolution which may include remote computer login assistance to dispatching an onsite visit as quickly as possible. With this kind of expertise, we can identify solutions much faster for our customers.
Chad: Having a focused portfolio is a benefit for us to be able provide expertise for every one of our customers. That expertise informs our trainings, education, and enables us to bring customized solutions for professionals in this key market. It helps providers bring in more patients and customers, to create more business and grow their practices.
Thanks for your time everyone! For more information, visit www.audiologysystems.com or the Otometrics/Audiology Systems Expo on AudiologyOnline.